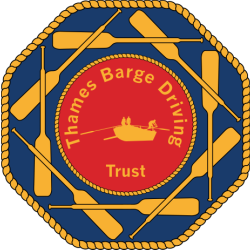 Thames Barge Driving Trust
London's Most Unique Rowing Events
Considerable skill is needed to pilot un-powered barges, rowed under oars or sweeps and ride the tidal river currents alone, up river. These events commemorates the skills of lightermen who moved freight this way along the Thames up until the 1930's and in a wider context it encourages ongoing interest in moving cargo via water and as a way to recruit younger people back into river trades.
The Thames Barge Driving Trust runs a number of events throughout the year to showcase these skills and teach young apprentices about tide sets and barge driving. We at the Thames Barge Driving Trust are also looking for sponsors for these events, so if you can assist then please contact us. If you think you would like to have a go, then likewise please contact us and we can arrange for you to participate or assist you in arranging your own corporate event.
Stay up to date with the latest news from the Thames Barge Driving Trust by following us on Facebook or Twitter.